PUBLIC SUMMARY OF FAIR FOR LIFE DEVELOPMENT FUND USE 2017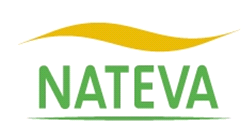 PUBLIC SUMMARY OF FAIR FOR LIFE DEVELOPMENT FUND USE 2017
Name of the producer organisation: AVITURI – AROM'ITURI
Address: Route de Mahagi, Nioka, Ituri Province, Democratic Republic of Congo
Organisational form:
Avituri is a family run farm employing eleven full time employees.

The farm was revived about ten years ago by the end of the horrific civil war in the Ituri province of Eastern Congo. At first , egg and food grain production was started up in 2008, and in 2011 a start was made with geranium cultivation for the production of geranium essential oil. At the same time a forest of lemon Eucalyptus (Corymbia citriodora) was planted, to ensure future autonomy of fuelwood for the boiler of the essential oil distillery.

At the beginning of the project, the choice was given to local producers to cultivate geranium at their own account on parcels attributed by the farm (smallholder production system). However, there proved to be no interest in this possibility, as farmers (mostly women) opted for a "pay for work" system, and preferred to work in groups at the farm. This system, where work is performed only in the mornings on a task based system at the farm, allows the workers to have the afternoons free for their own homestead, social activities and child care.

Depending on the season, corresponding workloads, and interest of women to come and work at the farm, there are between 160 up to 250 workers at the farm on a daily basis (except Sundays).

These l workers are organised in a producer association called "Arom'Ituri". All workers elect a worker's representation committee and a social committee on a two-yearly basis.
It is these committees that follow up on worker's rights and take care of distribution of social benefits to the workers.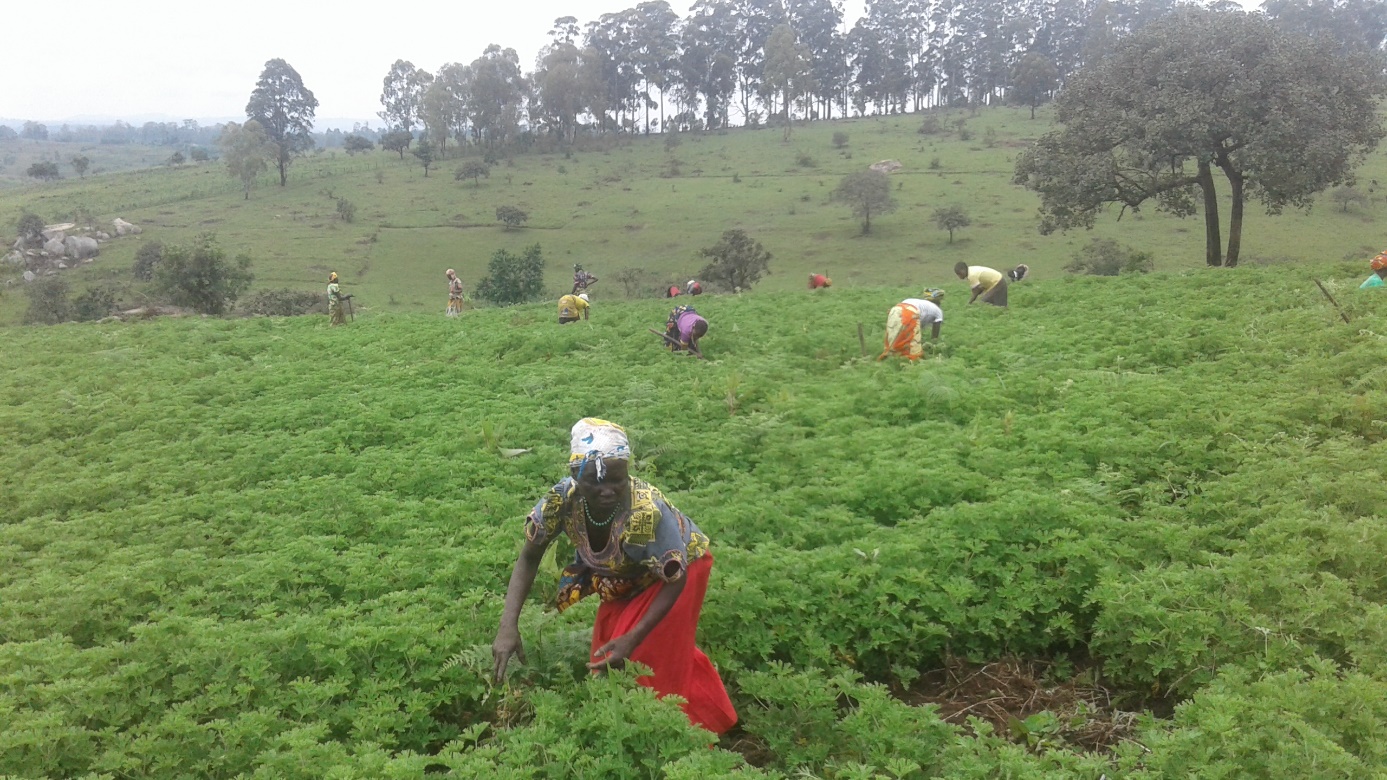 DECISION PROCESS ON FAIR TRADE DEVELOPMENT FUND USE
The fair trade development fund is paid twice yearly by Nateva and Avituri, after each harvest.

The use of the Fair Trade Development Fund has been discussed in several general assemblies of workers in the course of 2014 and 2015, involving also the above mentioned workers' representation committees and the social committee.

In practice, and although social contributions are mandatory for permanent workers, the DRC does not have a functioning social security system. As an example we can mention the oldest worker at the farm, Jean Umika, has contributed over twenty years into the official system, but still needs to work since he never received a state pension. Jean is now over 70 years of age.

So it was decided during general assembly meetings of workers to create a embryonal social security system at the farm level, benefiting all workers (permanent and occasional) on an equal basis.
In first instance, a health dispensary was set up at the farm already in 2014: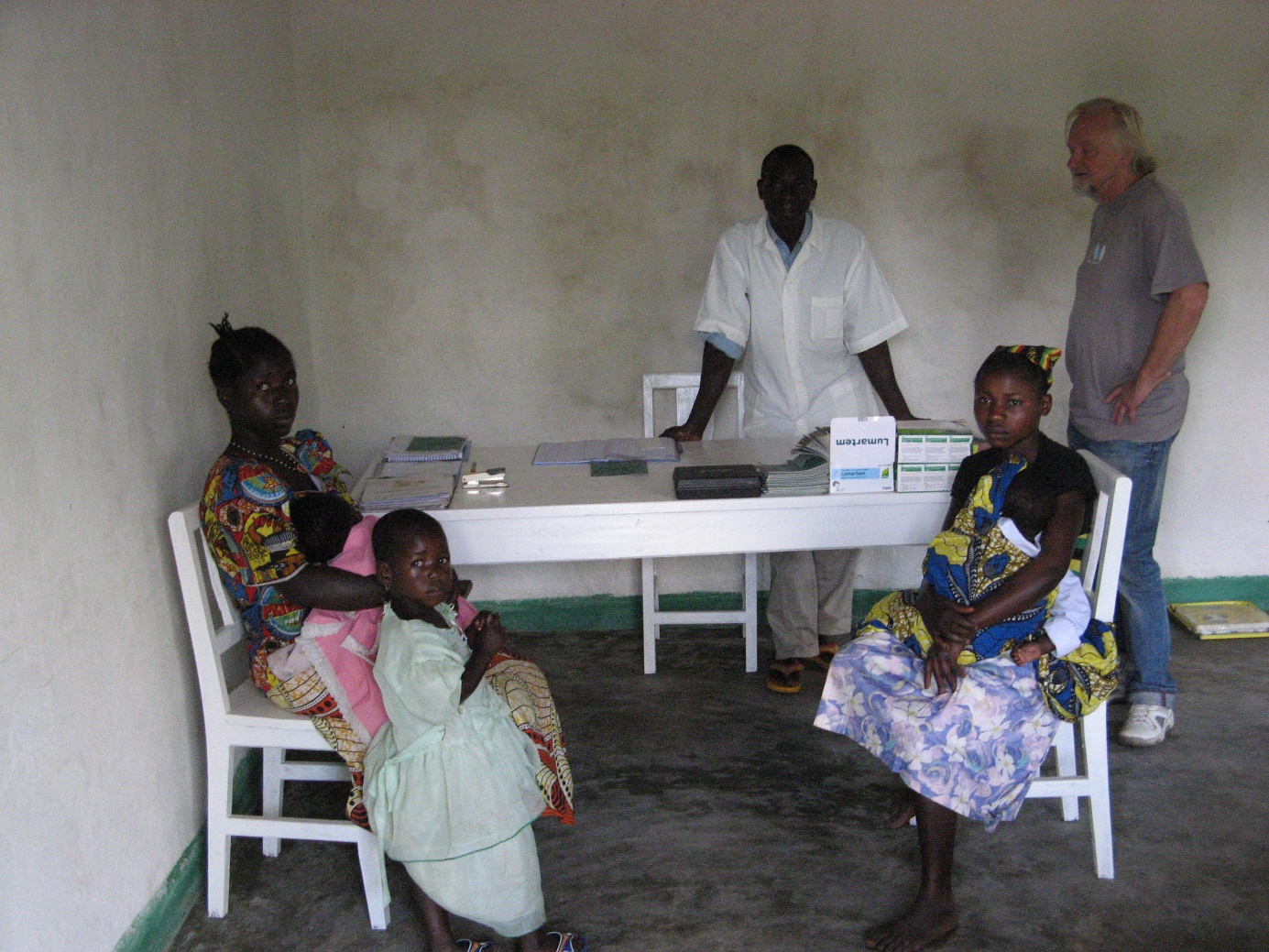 Although the worker's assembly voted that the dispensary, staffed by a licensed nurse and equipped by Avituri, would be open to patients from the local community outside the farm, this was refused by the local health authorities, in an effort to protect the (hardly functional) official primary health care system.

In second instance, a social fund was also set up for paying school fees workers' children, and participating in funding other social needs such as funerals etc.

In third instance, the assembly of workers voted for a "post-harvest premium" for all workers who have participated in the previous growing and harvest season. This premium is then paid out on a monthly basis in addition to the regular wage, providing a welcome top-up of salaries.

In 2015, several general assemblies were held in order to determine which community project could be co-funded from the Fair Trade Development Fund. In these assemblies it became clear that workers were unwilling to fund such activities, unless, perhaps, socio-economic activities organised among workers.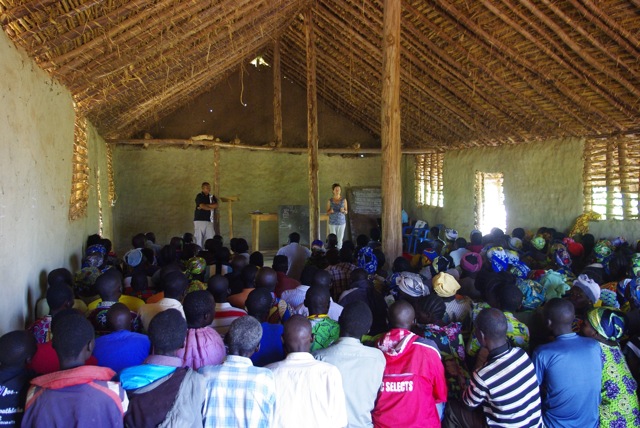 However, when it came to practical proposals, no groups had been formed by December 2015. It became clear that enthusiasm for joint activities like these was also very limited among workers.

During the Fair for Life Inspection of December 2015, the point was made during the audit that pension and unemployment benefits should be available to workers.

As these systems do not exist in Congo, neither on a national or provincial level, it was decided to set up a "voluntary or involuntary departure premium" scheme for all workers.
The system consists of a monthly benefit that is written into an individual account for each permanent and occasional worker. A worker who leaves the farm (out of her/his own will or due to other circumstances like old age), will then receive a lump sum corresponding to the total amount in her/his account.
FAIR FOR LIFE DEVELOPMENT FUND USE IN 2017
In the course of 2017, two Fair for Life Development payments were made into the system, both by Nateva and Avituri.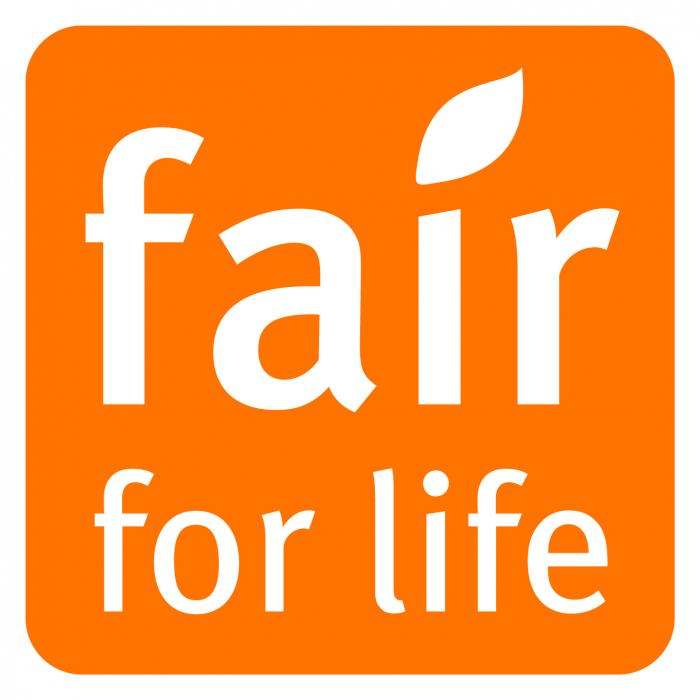 These payments were distributed as follows:
- Post-harvest premiums paid to workers: 6.769 $
- Voluntary and involuntary departure accounts of workers: 7.756,25 $
- Supplies and functioning the health dispensary: 3.281 $
It should be noted that these amounts should increase substantially in the course of 2018, following:
- The signing of a new partnership agreement between Nateva, Avituri and Arom'Ituri in 2017
- An expected increase in production in 2018
Walter De Boeck
19 December 2017